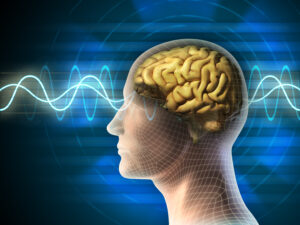 We are extremely excited to have a referral source for one of the most powerful tools available to improve brain function – neurofeedback,  through the dynamic NeuroOptimal Advanced Brain Training System. The Brain Training Center of Arkansas is opening its doors in March 2018 to help central Arkansans change their lives through optimal brain functioning.
"For years every conference and workshop I have been to has been focusing on trauma and the best ways to treat it and other common brain dysfunction issues such as anxiety, depression, OCD, ADD, ADHD, addiction and all the rest, without throwing medications at people, and time and time again the subject of the power of neurofeedback to help people is discussed," says Doctor Becky. "The last all-day meeting I went to was in October 2018 in New York, sponsored by the world-renown Meadows Behavioral Health Center, and neurofeedback was a bottom line tool that was brought up again and again. After that I got a sense of urgency that this technology needed to be readily available in Little Rock."
Enter Becky's husband, John Cheairs, MD, who has attended neurofeedback training and has a keen interest in the new brain change science, which underlines how malfunctioning brains can be coaxed into healthy functioning through brain-training with neurofeedback systems.  "People who have struggled for years with minor and major brain dysfunctions are completely changing their lives with this technology, " says Dr. Cheairs. "And what is amazing is that it happens in a short time period in a pain-free and effortless way."
Dr. Cheairs decided to create a place where central Arkansas families can have easy access to the
amazing technology located in midtown Little Rock, at 415 N. McKinley, Suite 190-B. He researched the types of systems available and decided that the NeuroOptimal system fit the bill for what was easiest to implement and could benefit clients the most. It is a system that intuitively knows how to bring a person's brain back into optimal functioning.